People Passion Performance
Our global, expert team is passionate about getting inside the minds of our customers to help solve their most critical issues with the highest quality solutions. Driven by a desire to serve you exquisitely and to help you in your quest for perfection, we embrace innovation and demand excellence in our service delivery. We are committed to being the market leader in our industry to ensure you have the leading edge solutions that keep your people, your assets, and our environment as safe as humanly possible. We achieve this through our highly talented team of world-class engineers, passionate sales teams, tenacious product delivery specialists, and committed support personnel, all of us working together as #Team1McCoy to have the greatest positive impact on everyone we touch.
Our History
Over a century ago, blacksmith Henry McCoy established the Edmonton Auto Spring Works in Edmonton, Alberta, Canada. Back in 1914, the name McCoy meant a commitment to quality; and quality, along with a desire to continually innovate is what we stand for today.
Always ahead of the curve, we've evolved through auto springs, axle manufacturing, trucking and trailers, to hydraulic power tongs, advanced engineering for wellbore integrity, and data acquisition for harsh environments. Our evolution has been relentless – just the way we love it.
All along the way we have aggressively embraced change to support our customers at every turn, anticipating their needs and delivering highly customized solutions. It is no surprise that our company today bears little resemblance to the blacksmith shop of 1914. Yet it is also no surprise that our spirit remains fundamentally unchanged: our focus on quality and customization ensures the products and services we provide you live up to our promises, so you can live up to yours.
Our Values
A true team is not just a group of people. Great teams adapt and respond in the moment. Great teams always have each other's back and bring what they do well to the game. The key ingredients to the success of the 1-McCoy Team lie in our core values, how we show up with each other, with everyone we come into contact with.
Respect
We are not all the same and great teams understand this and recognize and respect the skills, personality, backgrounds and experience each team member brings.
Accountability
Winning teams are disciplined and each person holds themselves and each other accountable to execute on their part of the plan.
Agility
Great teams are those that are not only well prepared for what lies ahead, but have the ability to change plans when something comes at you that you didn't anticipate.
Integrity
Being a teammate that "shows up" and is willing to be accountable for hers or his actions, and who is respected by not only teammates but all stakeholders is the key to our deepest held value, Integrity. An individual achievement is wonderful, but the experience and feeling of celebrating a win as a team or an organization, is what drives the 1-McCoy Team!
OUR MCB's
MCB does not just stand for our stock market ticker, it also stands for the McCoy Behaviours! Our MCB's are our core values in action, specific ways that we live and breathe Integrity, Accountability, Respect and Agility. This is how we treat each other, and anyone who comes into contact with us here at McCoy Global.
Running as a common thread throughout the organization, our six MCBs apply to all employees whatever their role, and at every level across our company. They guide our thinking in both large-scale strategy and day-to-day operations. We understand that knowing who you are, what you're here to do, and what you stand for is integral to being a successful, thriving organization. By getting clear on our vision and values they act as our Northern Star to ensure we are always on course.
We act like owners, and own our actions
We embrace challenge and lead change
We evolve, adapt, and celebrate our success
We approach all interactions positively, courageously, and honestly
We have each other's backs
We are the best in everything we do
McCoy employees make decisions every day. It is important that every decision is made in the best interest of the Corporation and its furtherance of its strategic plans, values and goals.
A conflict of interest arises when an employee's personal interest conflicts with the best interest of the Corporation. Therefore, no employee shall engage in any transaction or activity which could reasonably be perceived as a conflict between the personal interest of the employee and the interests of the Corporation.
Some specific prohibitions follow:
No employee shall act in the capacity of an officer, director, partner, consultant, employee, or agent or in any similar capacity for a supplier, contractor, subcontractor, customer, competitor, or any other entity with which the Corporation competes or does business.
No employee, either directly or indirectly (for example, through the employee's spouse, child or parent), should have a financial or other interest in any third party carrying on business with McCoy or any of its divisions or subsidiaries, nor are employees allowed to receive any benefit as a result of any transaction with the Corporation. An exception is provided for those situations where an employee owns less than five percent (5%) of a company whose securities are listed on a recognized stock exchange.
An employee must not participate in any outside activity that either competes directly or indirectly with the Corporation or impedes or appears to impede with the employee's performance of the employee's duties and responsibilities to the Corporation.
An employee must not divest of McCoy assets to, or otherwise conduct McCoy business with, any third party to which the employee (a) is related (for example, spouse or sibling) or (b) has a previous relationship or (c) where a conflict, actual or perceived exists, without disclosing the transaction and obtaining prior written approval.
The list above is not exhaustive and any employee that believes that they may have a personal interest which could be perceived by others to be in conflict with their position with the Corporation shall disclose such interest to the President & CEO for direction.
Directors and officers of McCoy shall declare any conflict or potential conflict of interest, either in writing to the Corporation or to the Board of Directors or by request to have the nature and extent of his or her interest entered in the minutes of the Board meeting. A director having declared such an interest shall abstain from voting on any resolution approving the arrangement. The disclosure requirements for directors and officers are in accordance with the Business Corporations Act (Alberta). Similarly, any related-party transactions must be approved by the non-related directors and appropriately disclosed to the public.
McCoy's business activities are carried out throughout a broad geographical area and with a significant number of third parties. The daily operations of the Corporation therefore require the cooperation and goodwill of various third parties, including customers, suppliers and governmental entities. The individuals carrying out the Corporation's activities must be fair, honest and courteous with due regard to the protection of the interests of all other parties involved.
Due to the nature of the Corporation's business, employees have an obligation to familiarize themselves about relevant laws and customs in the countries which the Corporation conducts business or to which they may travel on business.
Anti-Corruption
Many countries have enacted anti-corruption laws which prohibit the offer or payment of anything of value to secure or retain business or a competitive advantage. These are the countries in which we operate. To this end, the Corporation rejects any and all forms of corruption, including the offer or payment of anything of value to any commercial and governmental parties for the purpose of securing or retaining business or a competitive advantage. Furthermore, the Corporation strictly prohibits the acceptance of bribes by its employees.
The Corporation may engage the services of agents, consultants and others acting on the Corporation's behalf from time to time. Any payments made to such third parties must correlate directly to services performed, reflect the value of those services, and be accompanied by adequate supporting documentation. Any business dealings between the Corporation and agents, consultants and others acting on its behalf must be conducted with the highest ethical standards.
Export Compliance
McCoy exports its goods and services on a global basis and therefore is subject to various exports laws and regulations. These laws and regulations require employees to know the end destination and end user of McCoy products. This is our responsibility.
McCoy must comply with all applicable laws and regulations, including those laws and regulations relating to the illegality of various international anti-boycotts, and reporting requirements. Furthermore, McCoy must comply with all applicable economic embargoes and sanctions regimes imposed by the countries in which we are located and verify that those entities with which we do business are not prohibited or otherwise sanctioned.
In the event you have any questions regarding the legality of any transaction, please contact the Compliance Administrator (compliance@mccoyglobal.com) for guidance and direction.
Antitrust laws are designed to ensure competition is strong and the market place is fair and free of collusion.
The Corporation believes that fair and free competition is paramount to the health and longevity of McCoy. We believe our products are the best in the world and therefore do not require agreements with third parties which restrict McCoy's ability to compete or sell our products anywhere in the world where not prohibited by law.
To this end, we support and respect competition and the laws supporting fair and free competition.
In order to minimize the perception of antitrust violations or behaviors, employees should not
Discuss pricing or margin with competitors
Enter into any agreement, whether in writing or verbal, which restricts either McCoy's ability to legally sell its products or the customer's ability to purchase McCoy's products
Participate in any industry conferences or round table discussion without a clear agenda, or where pricing or regional expansion plans are discussed
Discuss McCoy's bidding strategy either by geographical region or specific customer
McCoy recognizes that our employees are vital to our success, and our performance as a Corporation depends on respect for our people. We must provide a work environment in which our employees are treated with dignity and respect, encouraged to share information, work as a team, take an active part in reaching our strategic goals and feel a sense of pride in our Corporation.
McCoy is committed to equal opportunities for all people and strictly prohibits the discrimination of any individual on the basis of race, age, disability, ethnicity, national original, religion, gender, or any other characteristic protected by law.
McCoy is committed to the development, performance feedback, motivation, recognition and empowerment of our employees. It is our policy to offer fair and consistent treatment, an open channel of communication with management and a safe work environment.
McCoy maintains an open door policy. This means we care about each other as individuals and practice a policy of open, honest two-way communication that encourages freedom of expression, ideas and concerns by employees at all levels of the organization.
Harassment by anyone, on any basis, will not be tolerated, nor will reprisal against anyone who reports, complains of or resists harassment. All employees are held responsible for reporting and aiding any investigation alleging harassment.
The following behaviours are strictly prohibited:
Unwelcomed conduct, whether oral, visual or physical
Abusive Language which intentionally causes injury to another
Disorderly or malicious acts and communication
Sexual Harassment, including sexual advances, requests for sexual activity and any other conduct or communication which is based upon sex.
If you believe you have experienced, witnessed or heard of any violations of our anti-harassment policy, you have an obligation to report it immediately to either your immediate supervisor, Human Resources or the ConfidenceLine.
Financial Integrity
and Record Keeping
Financial data and information forms the core metrics on how we manage the business and constitutes the basis for shareholder return.
The Corporation's books of accounts must fully and accurately account for and report all assets, liabilities and transactions affecting the Corporation. Adequate supporting documentation must accompany all payments made on behalf of the Corporation.
Employees are expected to comply at all times with the Corporation's internal policies and controls, which have been developed in conjunction with international financial reporting standards. Furthermore employees shall strictly adhere to the Corporation's record retention policy, including how and where data is to be stored.
Employees are also expected to provide their full cooperation and disclosure in their communications with both inside and outside auditors. It is the responsibility of the President & CEO and Chief Financial Officer to ensure that all issues and concerns raised in internal and external financial audit reports are resolved promptly and satisfactorily.
Business Gifts,
Entertainment
And Other Benefits
Business gift are often a common way to strengthen the business relationship, and to show appreciation. We must be confident at all times that such gifts are appropriate and legal and do not appear inappropriate.
Employees shall neither give nor receive a gift or other benefit, including money or favour, where it could be construed that a favour is expected in return or that an obligation is created, or the giving or receiving would (or could be perceived) as not in the best interest of McCoy.
All business gifts must be reasonable in scope, reasonably related to the business and comply with the Corporation's Gifts and Entertainment policy.
You must use good judgment in determining whether such business gifts are customary and within the spirit of this Code of Conduct and the relevant policies.
Ask yourself
Would the gifts in total exceed reasonable value?
Are the gifts intended to retain or secure business for the Corporation?
Is the gift for business purposes?
Is the gift or offer illegal?
Is the gift customary for the relationship?
Would I be embarrassed if the gifts were disclosed to the public via the internet or other means?
Health, Safety
and Environmental
McCoy is committed to the Health, Safety and Environment of our employees and the physical locations in which we work. To this end, compliance with McCoy Health, Safety & Environmental policies is paramount in order to ensure that our employees and equipment, and the general public and environment are protected from harm.
Our Health, Safety and Environmental programs are a shared responsibility. The program implementation, enforcement and maintenance is the responsibility of every one employed by the Corporation.
McCoy realizes that proper Health, Safety and Environmental programs have a positive impact on how we continue to do business. As a result, Management supports the necessary training, equipment and procedures needed to ensure the health and safety of all employees at our work sites. All employees have the responsibility for ensuring relevant legislation, policies, procedures, guidelines and safe work practices are understood and followed and to bring forward any improvements they have to the Health.
Safety and Environmental programs
The Corporation is committed to honour or exceed, all relevant external regulations regarding the environment and health and safety in addition to meeting internal standards. We will demonstrate respect for our employees and the environment by providing appropriate training, equipment and procedures.
Proprietary and
Confidential
Information
McCoy is involved in activities that may result in innovative developments with valuable benefits. Proprietary and confidential information ("Information") which an employee obtains, prepares or develops, either as part of a group or working alone, is the property of the Corporation. Such Information is a valuable asset, which gives McCoy a competitive advantage in the market place.
Therefore, McCoy employees and service providers are expected to protect McCoy's Information by maintaining such Information in strict confidence and not sharing such Information with anybody who does not need to know about such Information or who is not otherwise required to maintain such Information as confidential.
Examples of McCoy Information (which have not been previously disclosed to the general public) include:
Agreements between McCoy and third parties
McCoy financial information
Potential acquisition or divestiture information or plans
New product development plans including drawings and methodology
McCoy product designs and manufacturing "know how"
Customer and supplier lists, market share data
Inventions
Furthermore, McCoy is required to protect the proprietary and confidential information of third parties where such information is disclosed to McCoy under terms of agreement requiring protection. McCoy takes these obligations seriously and therefore all McCoy employees must strictly adhere to such terms and conditions.
As a condition of employment, every McCoy employee is required to acknowledge and comply with the Corporation's proprietary and confidentiality information disclosure and ownership policies. These policies are intended to clearly define the Corporation's ownership rights to intellectual property and the employee's obligation to safeguard, and not disclose any of, the Corporation's Information.
McCoy believes in the right of investors to fair, orderly and efficient markets. To this end, McCoy complies, and requires compliance by its employees, with all laws and regulations affecting McCoy securities and the markets on which said securities are traded.
As the shares of McCoy are publicly-traded, no employee (or member of the employee's family, or any person who is associated with the employee) shall trade in the shares or other securities of the Corporation when in possession of information obtained by the employee in the employee's capacity as an employee which, if generally known, might reasonably be expected to affect the value of such shares or other securities. Furthermore, no non-public information shall be used by an employee for the employee's own benefit or otherwise disclosed to others.
Additionally, as a McCoy employee, you may have access to third party information which is material and non-public. Likewise, no employee shall trade in the securities of such third parties.
Unless it has been authorized by the Corporation's Board of Directors and is legally allowed, no contribution of any McCoy assets of any kind shall be made to any lobby organization or group, political party or individual who is a candidate for, or otherwise holder of, public office.
Furthermore, every employee must respect the political beliefs held by every other employee. Therefore McCoy prohibits the campaigning for, or promotion of, any or lobby organization or group, political party, candidate or office holder using McCoy assets.
This Code of Conduct does not preclude an employee from participating in political activities on an individual basis and on the employee's own time and expense provided such participation is not on, or intended or perceived to be intended on, McCoy's behalf.
McCoy is owned by numerous individual and corporate shareholders, and communication with the public is important. Management is committed to conducting the business activities and operations in the interest of all shareholders. Matters which are of material significance shall be disclosed to the public fully and factually on a timely basis.
Inquiries from financial analysts and others affiliated with the financial and investment communities should be answered only by the President & CEO or the Chief Financial Officer. For further clarification, please see the Corporation's Insider Trading Policy, Disclosure & Confidentiality Policy and Disclosure.
Controls and Procedure Policy
Employees are prohibited from making unauthorized or confidential disclosure to any media or marketing outlets.
To the extent not in violation of applicable laws, employees are prohibited from participating through Internet chat rooms or news groups in discussions relating to the Corporation or its securities.
Examples of unauthorized disclosures include
Information or data relating to the Corporation's financial position
Changes in management or the board
Information or data relating to potential acquisitions or divestitures
Comments regarding new product development or corporate strategy
All enquiries, or request for comment, from the media must be directed to the President & CEO or the Chief Financial Officer.
Each new employee, supplier, agent, distributor, director and officer shall acknowledge in writing receipt of a copy of this Code of Conduct and that such individual or entity has read and agrees to comply with its provisions as a condition of employment/agreement with McCoy. In addition, all such entities will annually acknowledge, in writing, their compliance with this Code of Conduct.
Each manager of the Corporation shall ensure the distribution and acknowledgment of a copy of this statement to every employee in the department and establish such further procedures as deemed appropriate to monitor compliance.
Every signatory has an obligation to report violations of this Code of Conduct. Any person who has a specific question, idea, concern, or general comment regarding this Code of Conduct, or its interpretation, should meet and discuss with their manager or supervisor, Human Resources Department, or otherwise disclose confidentially via the ConfidenceLine (at 800-661- 9675 or Visit McCoy Global Confidence Line).
Any breach of this Code of Conduct must be reported immediately to the President & CEO or confidentially via the ConfidenceLine (at 800-661-9675 or Visit McCoy Global Confidence Line). Employees who breach this Code of Conduct will be subject to disciplinary action up to, and including, termination of employment.
Safety
The wellness of our employees, our customers, and our communities is an essential part of our existence. It is just as important to live our values on the outside, as it is within our organization. We are committed to building products that keep our customers' employees safe, we're committed to driving internal practices that enhance the lives of our employees at home as well as at work, and we're committed to supporting the communities in the McCoy Global footprint.
Our Leadership Team and dedicated employees share accountability for our health, safety and environmental ethos by supporting the necessary training, equipment and procedures needed to ensure the health and safety of all employees and visitors at our worksites.
Our Leadership Team are also committed to complying with or exceeding all federal, provincial/state OH&S or OSHA legislative requirements that relate to our worksites for the protection of our people, equipment, materials and the environment.
Community
At McCoy, we know how important it is to give back to the global community and use our success as an opportunity to help others. We strive to ensure we are a caring part of the communities where we live and work and support various organizations that are focused on the needs of our community. We encourage our employees to volunteer and participate in charitable giving. By investing in our employees and supporting their community, we are investing in the future and ensuring McCoy Global remains a great place to work.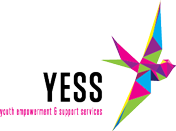 Latest News
June 2, 2021 – Edmonton, Alberta – McCoy Global Inc. ("McCoy" or "the Corporation") (TSX:MCB) today announced that (i) all directors standing for…
May 28, 2021 – Edmonton, Alberta – McCoy Global Inc. ("McCoy" or "the Corporation") (TSX:MCB) today announced the Corporation received loan forgiveness for…
May 14, 2021 – Edmonton, Alberta – McCoy Global Inc. ("McCoy," "McCoy Global" or "the Corporation") (TSX:MCB) today announced its operational and financial…