THE FULL smarTR™ PRODUCT SUITE
McCOY GLOBAL DIGITAL TECHNOLOGY
McCoy Global is leading the industry with new digital technology solutions.
Our series of cutting edge new product developments are poised to transform the way running casing is done, on land and offshore. We seek to increase efficiency, wellbore integrity and safety by eliminating human error and guaranteeing consistency and repeatability of casing running operations.
TAKING TUBULAR RUNNING SERVICES TO THE NEXT LEVEL
We're proud of our extensive experience during the past three decades of launching new products that feature the highest quality and safety standards available. In particular, we have a global reputation of innovation within tubular running services (TRS) operations.
GET LEANER BY GETTING SMARTER
The new frontier in the TRS space is integrating automation and machine learning technologies. Recognizing this opportunity, McCoy is developing a comprehensive Smart system that will operate autonomously using our proprietary cloud-based data repository and machine learning to improve effectiveness.
CLOUD-BASED, REAL-TIME, REMOTE DATA TRANSMISSION INFRASTRUCTURE
Our cloud-based platform and digital infrastructure enables innovative digital product offerings and enhancements. McCoy's real-time, remote data transmission infrastructure supports our ability to integrate, digitize and automate the historically manual processes of tubular makeup through our smarTR™.
E & P COMPANIES, SERVICE COMPANIES, DRILLING CONTRACTORS AND TUBULAR MANUFACTURERS – START PLANNING TO USE McCOY smarTR™ TECHNOLOGY NOW
McCoy Global – Intelligent productivity solutions.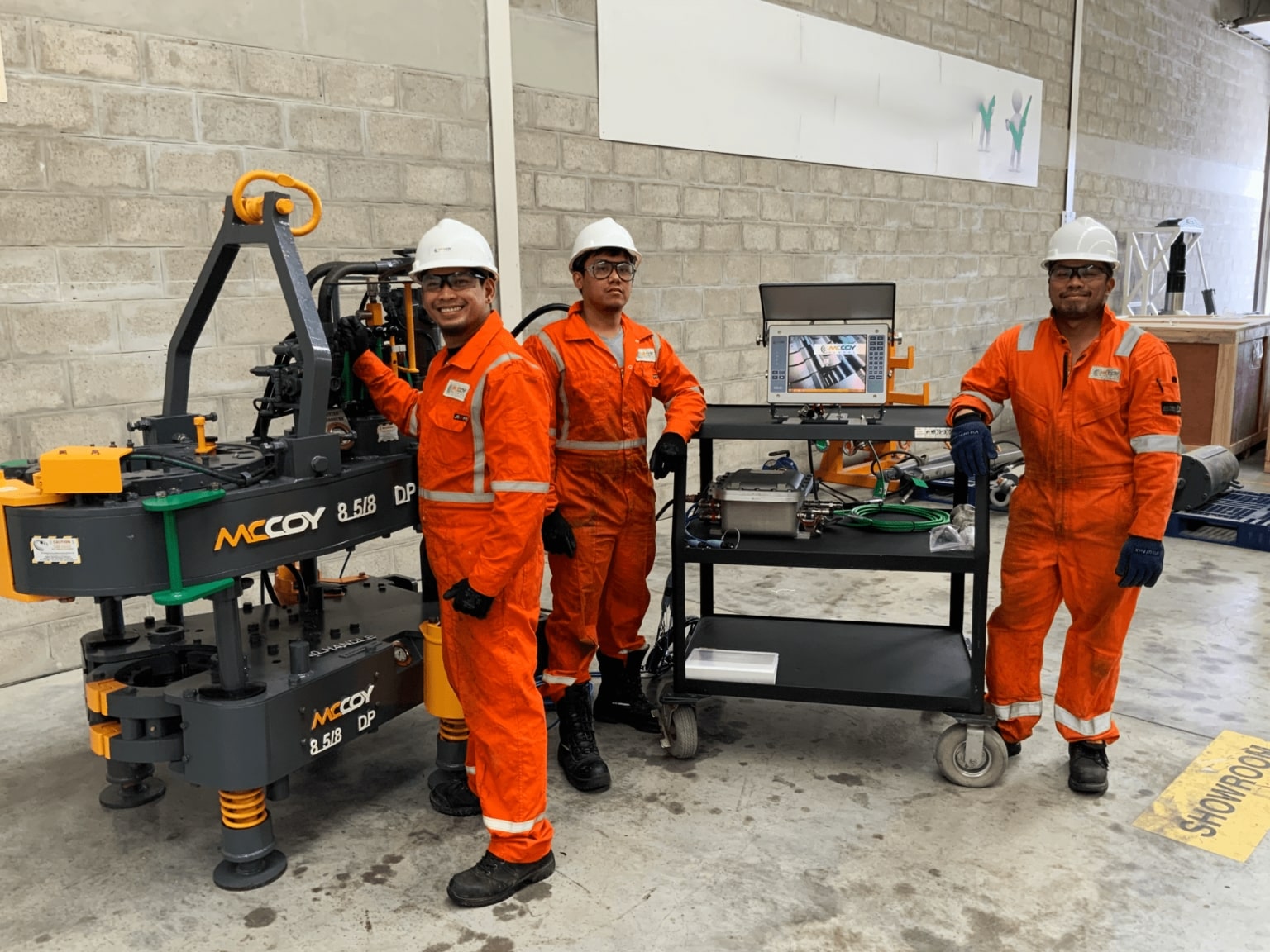 World-Class Problem Solvers
Our global team of talented individuals are passionate about providing leading-edge solutions to help our clients solve complex issues while delivering unwavering quality and superb value.
SMART TEAM + SMART SOLUTIONS = INDUSTRY TRANSFORMATION OF TUBULAR RUNNING OPERATIONS
Our skilled, agile group of world-class engineers, passionate sales teams, tenacious product delivery specialists and dedicated support personnel are what set McCoy apart. We're leveraging our global reputation of unparalleled expertise and trusted partnerships to transform tubular running operations through Smart solutions that deliver unmatched safety and efficiency while reducing environmental impact.
A COMMITMENT TO EXCELLENCE
We are focused on continuing to be the market leader in our industry to ensure you have innovative solutions to keep your people, assets and the environment as safe as humanly possible. All of us working together at the 1-McCoy team are committed to having the greatest positive impact on everyone we interact with.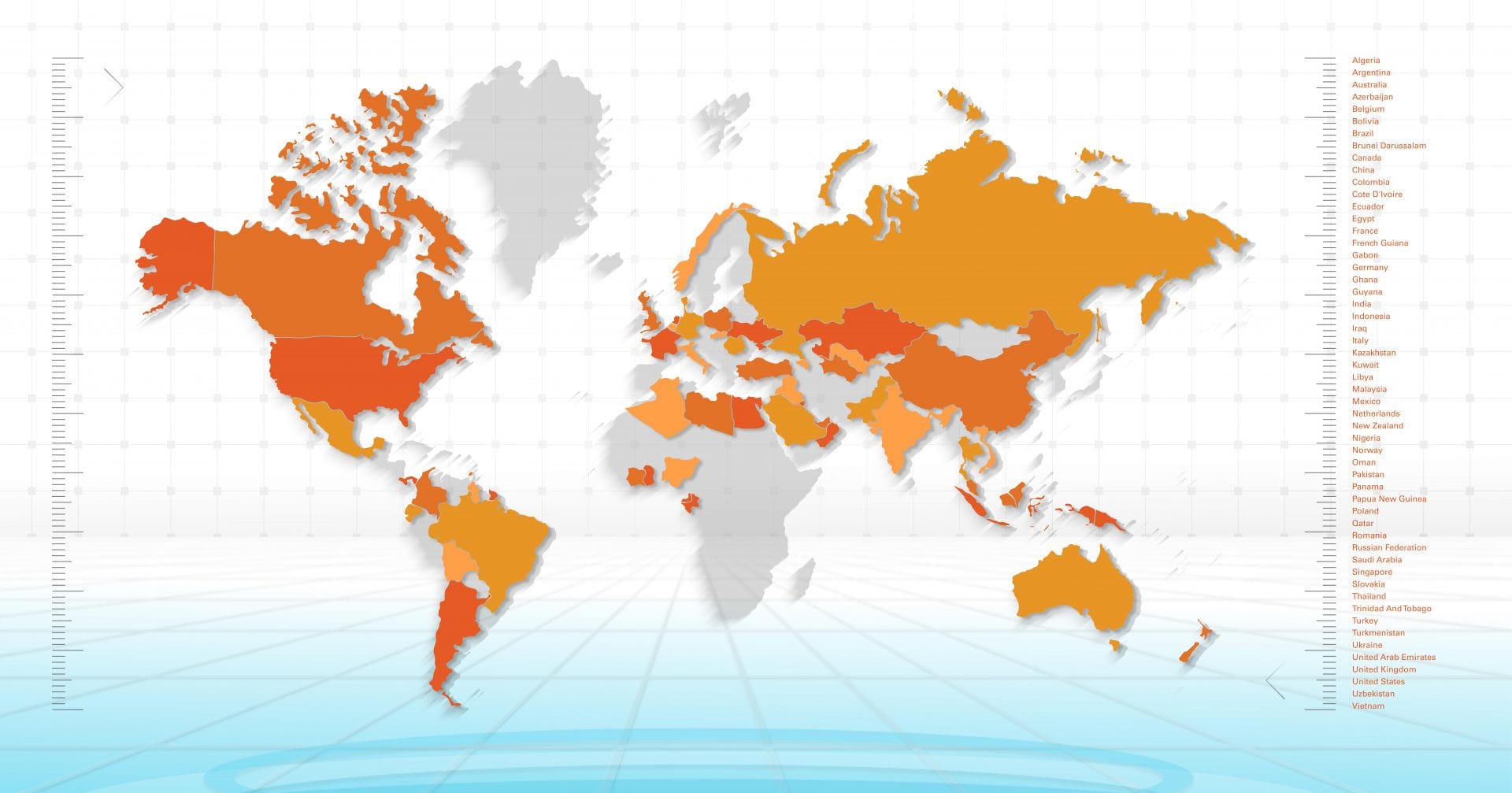 A Proven Innovation Leader With Global Reach
McCoy Global is an innovation leader, the trusted partner for data-driven Smart solutions that deliver enhanced safety, wellbore integrity and operational efficiency for the global energy industry. We deliver to customers in 50+ countries, wherever wells are drilled, on land and offshore.
Our company operates internationally through direct sales and distributors, with operations in Canada, the United States and the United Arab Emirates. The McCoy Global corporate headquarters are located in Edmonton, Alberta, Canada.
A History of Innovation
and Performance
Our commitment to quality along with a desire to continually innovate is in our DNA. It's what we stand for today, and it's what inspired blacksmith Henry McCoy over a century ago, when he started Edmonton Auto Spring Works in Edmonton, Alberta, Canada in 1914.