VTR™ Virtual Thread Rep

VTR™ is a software platform that provides the ability to remotely monitor and control tubular connection make-up reliably and accurately – onsite operator is no longer required
Torque Turn Monitoring System with VTR2.0TM Software
Taking Connectivity to the Next Level
Now you can monitor and control tubular connection make-up reliably, accurately, easily AND REMOTELY. The McCoy Torque Turn Monitoring System with VTR2.0 technology gives you the real-time information you need with the added benefit of remote installation and monitoring capabilities, anywhere, any time.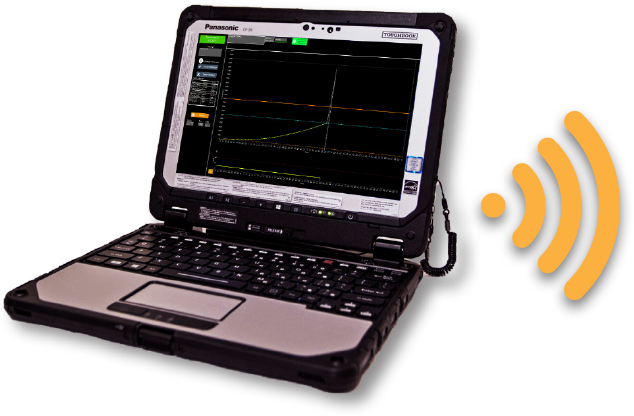 Virtual Thread Rep2.0
Software Without Borders
McCoy's improved VTR2.0 software platform provides the ability to remotely install and power up the MTT on a rig located anywhere in the world. Once internet connectivity is established, VTR2.0 allows customers to seamlessly, effectively AND REMOTELY complete the activities that a Torque Turn Operator would normally perform onsite. Globalization of software products where data transfers occur is accomplished country by country following McCoy's process. This ensures full compliance with Data Privacy and Data Transmission laws anywhere in the world VTR2.0 is used.
Easy Connectivity
Global Data Transmission
Standard connectivity via internet:
Rig Network – technician uses WIFI SSID and Password for Rig Network
Cell phone - user provides a cell phone with internet connection or hot spot
Standard connectivity via internet:
For remote jobs where a rig network or cell connection is not available, satellite may be the only option
VTR2.0 is designed so that satellite communication is feasible and cost effective
Work with a McCoy representative to advise on hardware requirements and
satellite connectivity setup
The McCoy Portal uses 25 - 150 times less data than Team Viewer minimum 4- Kbit/sec.