McCoy Torque Turn System – MTT™

FOR BUCKING AND MAKE/BREAK UNITS
Leading-Edge Solutions for Optimal Performance
McCoy Global is transforming the industry with innovative technology solutions that enable our customers' success, delivering optimal operational efficiency and performance, while keeping people, assets and the environment safe.
Innovation
Innovative system and software specifically designed for use with Bucking units and Make/Break units.
Expertise
20+ years of experience with thousands of torque monitoring systems in the field supporting customers' needs.
Versatility
Works with McCoy Bucking units and Bucking units from other manufacturers.
Applications
Torque Turn system specifically designed for use with Bucking and Make/Break units
Monitor, control and analyze tubular connections make-up to ensure that all tubing and casing connections conform to manufacturer specifications
MTT system monitors torque, turns and rotation speed of any Bucking and Make/Break unit in real-time
The system uses MTT software that interacts with external control hardware and allows user to easily specify make-up parameters, control the process and evaluate quality of each connection make-up. Standard software features provide torque/turn graphs, generate customized reports and offer the ability to review results from previous make-ups for further analysis and information.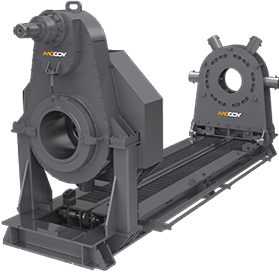 MTT System Components
MTT-4100-6860-0000-0004-00-CE
MTT System hardware comes standard with:
Display + Keyboard + Ethernet Cable
MTT Controller Unit
Encoder
Cables included are encoder, ethernet and power cables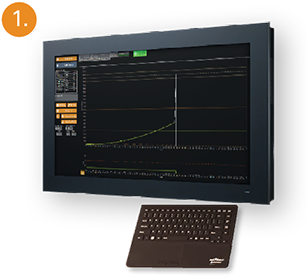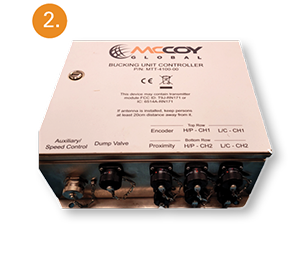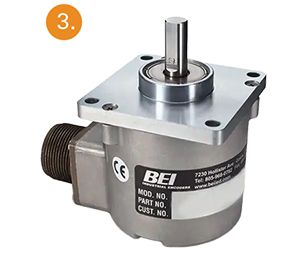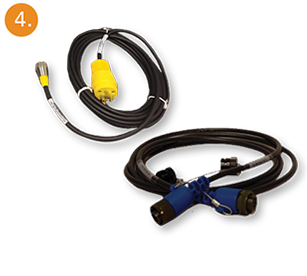 Features and Benefits

VTR Compatible
MTT software can support Virtual Thread Rep™ technology.
Technical Support
24/7 Technical Support is available as well as on site support.
Software Upgrades
Free MTT Software Updates are available on the VTR portal or by contacting McCoy Service Department.
Hardware Features and Benefits
Large 21-inch industrial display with a mounting arm for easy operation
Controller with individual connections for easy direct sensor connections
Controller and PCs are separate to overcome the short lifecycle of PCs allowing the System to be in service much longer
Improvement in Architecture: flexible sensor configuration, wired or wireless ethernet communication, control electronics separate from computer housing
Multiple sensor inputs allow for torque averaging / make / break operation from the same controller. No separate junction box needed.
Sensor/Cable Open Fault Detection, Output Short Protection
Works with McCoy Bucking Units and bucking units from other manufacturers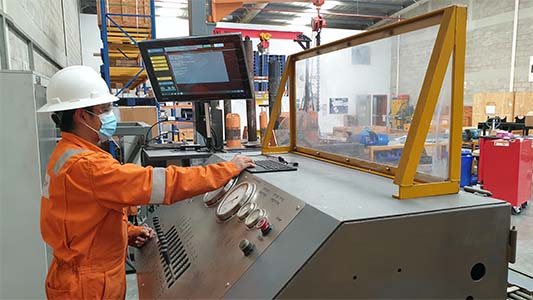 Software Features and Benefits
Standard
Easy graphical report creation and "one step" PDF reporting system with customizable logo
Automatic descriptive comments with user override
Multiple joints review, graphic overlay
Graph zooms to maximize size to computer screen
Connection library – User customizable
Automatic "Start Recording" and "Dump Valve Release"
Adjustable Color Scheme
Shoulder slope calculation
User Mode - Administration and User Level 1 & 2 Access
Optional
Specialized
Customizable components available on request
Accept or reject connection on delta turn / shoulder slope
RPM Graph can be added \to make-up screen
Custom zoom feature
Pressure test system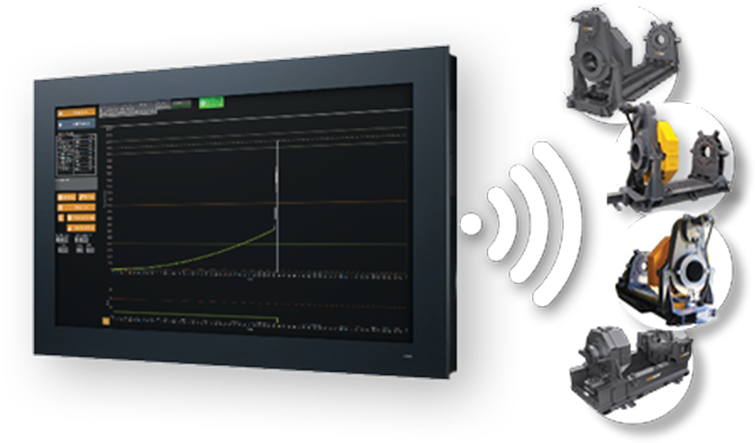 Controller and System Specifications
Controller and System Specifications
Sampling Rate: Base Rate 500 Samples/Second
Torque Accuracy: Typically <0.5% Full Scale (not including Load Cell)
Turns Accuracy: +/- 1 pulse of turns counter
RPM Accuracy: Better than 0.25 RPM Error
Pressure Accuracy: Typically <1%
Response Time: Electronic Dump Valve Output Control:< 0.5 ms
Hydraulic dump valve: typical 10 to 30 ms
Approvals: iec 61010 – safety evaluated ce/lvd/emc/rohs/fcc.emc
Power requirement: 100-240 V~, 50-60 Hz
Power consumption: 1.4a max @ 100V~, 0.87a max @240V~
Fcc - emc
Rated temperature: -30°C +50°C, -22°F +122°F
Altitude: 3048m
Maximum humidity: 95% – non-condensing
Protection: Nema 4, ip65
Communication options: Wi-Fi 802.11 b/g or Bluetooth LE, ethernet 10/100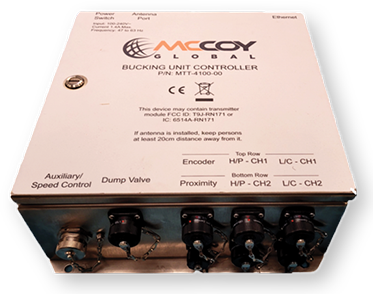 Display Specifications
21.5" true-flat Full HD LCD panel with projected capacitive touchscreen
Anti-glare coating
Intel® Core™ i5-7300U(default); i7-7600U/i3-7100U (optional) processor with fan-less system design
Dual Gigabit Ethernet with IEEE1588 support
Comes with heavy duty VESA Mount
Windows 10 Operating Temperature 0 ~ 50 °C (32 ~ 122 °F)
Note:
Panel PC is industrial rated but not waterproof.
Adequate steps should be taken to protect the display.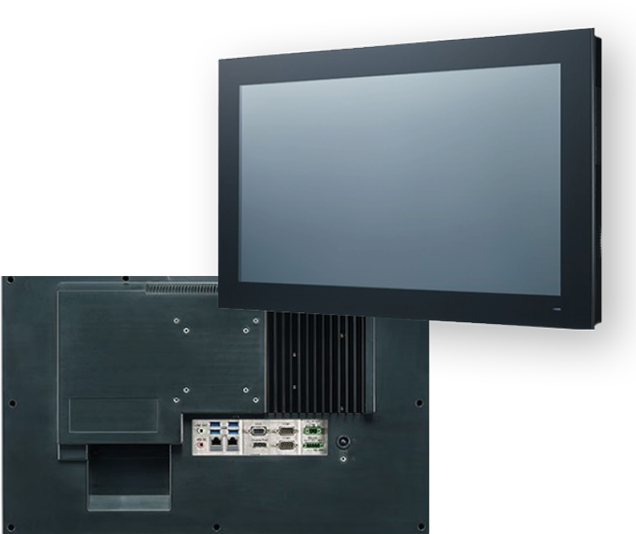 | Part Number | Type | Form Factor | Description |
| --- | --- | --- | --- |
| MTT-OPT-470 | Electronic | Clevis Pin | ASSEMBLY, Make Only, 6K |
| MTT-OPT-471 | Electronic | Clevis Pin | ASSEMBLY, Make Only, 10K |
| MTT-OPT-472 | Electronic | Load Pin | ASSEMBLY, Make Only, 25K |
| MTT-OPT-473 | Electronic | Load Pin | ASSEMBLY, Make Only, 25K, SIZE 50 |
| MTT-OPT-474 | Electronic | Load Cell | ASSEMBLY, Make Only, 30K, BUTTON COMPRESSION |
| MTT-OPT-475 | Electronic | Load Pin | ASSEMBLY, Make Only, 50K |
| MTT-OPT-476 | Electronic | Load Cell | ASSEMBLY, Make Only, 20K, PANCAKE (RoHS) |
| MTT-OPT-477 | Electronic | Load Cell | ASSEMBLY, Make Only, 30K, PANCAKE (RoHS) |
| MTT-OPT-478 | Electronic | Load Cell | ASSEMBLY, Make Only, 50K, PANCAKE (RoHS) |
| MTT-OPT-479 | Electronic | Clevis Pin | ASSEMBLY, Make/Break, 6K |
| MTT-OPT-480 | Electronic | Clevis Pin | ASSEMBLY, Make/Break, 10K |
| MTT-OPT-481 | Electronic | Load Pin | ASSEMBLY, Make/Break, 25K, SIZE 50 |
| MTT-OPT-482 | Electronic | Load Pin | ASSEMBLY, Make/Break, 25K |
| MTT-OPT-483 | Electronic | Load Pin | ASSEMBLY, Make/Break, 50K |
| MTT-OPT-485 | Electronic | Load Cell | ASSEMBLY, Make/Break, 30K, PANCAKE (RoHS)  |
| MTT-OPT-486 | Electronic | Load Cell | ASSEMBLY, Make/Break, 30K, PANCAKE (RoHS) |
| MTT-OPT-487 | Electronic | Load Pin | ASSEMBLY, Make/Break, 50K, PANCAKE (RoHS) |
| MTT-OPT-488  | Electronic   | Load Pin   | ASSEMBLY, 50K, AVERAGING |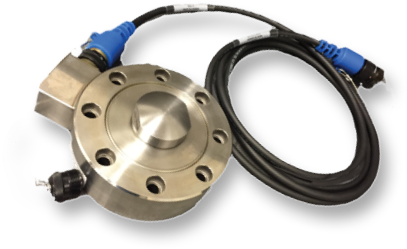 Notes:
Load Cell must be selected separately, since various bucking and make/break unit models require a different type of load cell
A 30-foot cable is included with each load cell ordered
Make/Break and Averaging options include 2 load cells and 2 cables
McCoy offers a large selection of load cell options to choose from (see table above)