MTT®
Monitor and control tubular connection make-up reliably, accurately, and easily with MTT, the McCoy Torque Monitoring and Turn Monitoring System.
MTT is a software tool that interacts with external control hardware to provide real-time monitoring and control of tubular connection make-up when using a power tong, bucking unit, CRT (with a data sub). It allows you to easily specify make-up parameters, control the make-up process, and evaluate quality.
Using the software, you can monitor torque, turns, and rotational speed during make-up. Make up speed control option will be available in the future, consult your regional sales representative for more information. Control is based on achieving final torque with evaluation of shoulder torque (including delta and final turns).
The MTT, our Torque Monitoring and Turn Monitoring System comes with:
Calibration and Connection management system
Automatic "Start Recording" and "Dump Valve Release"
Automatic descriptive comments with optional override
Optional pressure test system is available
MTT gives you the information you need to ensure make-up conforms to manufacturers' specs. You can review results from previous make-ups and create reports of the make-up data for further analysis and information.
Virtual Thread Rep (VTR) technology – manage your torque/turn operations in Real-Time on One Device
Features
Adaptable for Tong or Bucking Unit applications CRT
(with a data sub) and calibration bars (weVERIFY2 and Himmelstein) applications .
Computer running Windows 7,8 or 10.
Computer Options are as follows:

Laptop - Toughbook intended for Tong Applications
Panel PC - Intended for Bucking Unit Applications
ATEX Rated Computer Options

Improvement in Architecture:

Flexible sensor configuration
Wired or Wireless Communication.
Control Electronics separate from computer running MTT Application.

Graph zooms to maximize size to computer screen.
Built-in "one step" PDF reporting system with customizable logo
Connection library - User customizable.
Adjustable Color Scheme
Multiple Sensor Inputs allow for Torque averaging/ Make/Break operation from the same controller.
No separate Junction Box.
Sensor/Cable Open Fault Detection, Output Short Protection
Shoulder slope calculation
Multi-joint review, graphic overlay
Administration and User Level 1 & 2 Access.
Ability to continue to use accessories of old WinCatt systems with the MTT systems (e.g. cables, load cells etc.)
Functions
Monitors torque, turns and rotation speed during make-up
Controls based on final torque. Includes calibration management system
Includes automatic "Start Recording" and "Dump Valve Release"
Includes automatic descriptive comments with user override. Customizable comments can be pre-configured prior to running a job.
Option to accept or reject connection on delta turns / shoulder slope.
Easy graphical report creation and printing of reports with one button
Controls speed during make-up (optional). Requires use of external Hardware. Consult Regional Sales Representative for details.
Available with optional pressure test system
Optional RPM Graph can be added to makeup screen.
View multiple joints in makeup screen
Languages
English
Chinese (simplified)
French
German
Russian
Spanish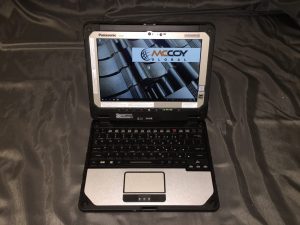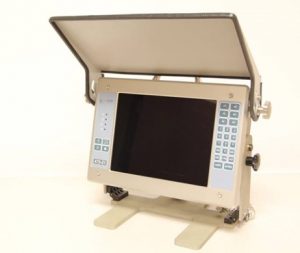 Standard Safe Area Unit
Power: Voltage: 85 to 264V~,
Current: <1.4A, frequency: 47 to 63Hz
Sampling Rate: Base Rate 500 Samples/ Second
File Recording Rate: Selectable delta torque and delta time settings
Response Time: Electronic Dump Valve Output Control:< 0.5 ms
Hydraulic dump valve: typical 10 to 30 ms
Torque Accuracy: Typically <0.5% Full Scale (not including Load Cell)
Turns Accuracy: +/- 1 pulse of turns counter
RPM Accuracy: Better than 0.25 RPM Error
Pressure Accuracy: Typically <1%
Available Units: Safe Area and Hazardous Area Versions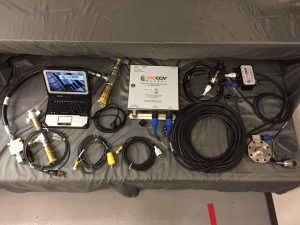 ATEX Hazardous Area Option
Smart-EX Zone 1 Ex dim Computer – Touch Screen
Zone 1 Controller- Ex d enclosure.
NO purging
-20°C to 50°C Operating Range.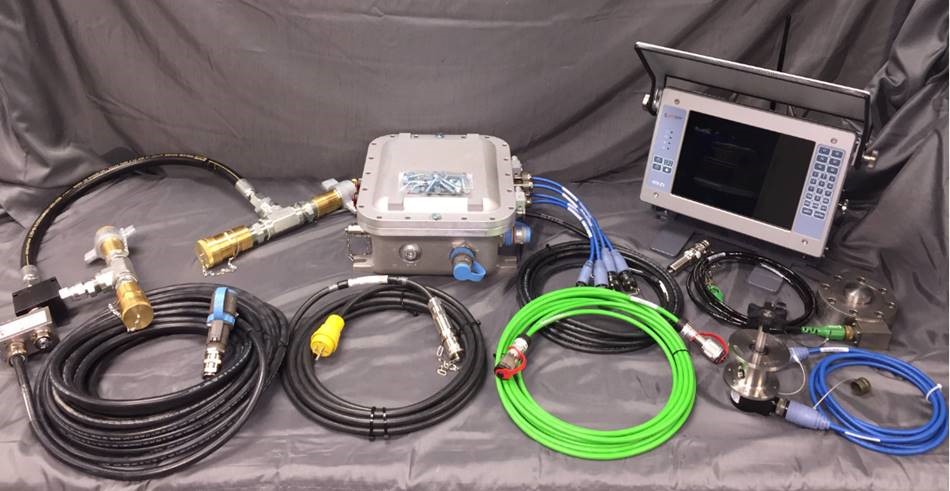 Bucking Unit Configuration
Power: Voltage: 85 to 264V~,
Current: <1.4A, frequency: 47 to 63Hz
Sampling Rate: Base Rate 500 Samples/ Second
File Recording Rate: Selectable delta torque and delta time settings
Response Time: Electronic Dump Valve Output Control:< 0.5 ms
Hydraulic dump valve: typical 10 to 30 ms
Torque Accuracy: Typically <0.5% Full Scale (not including Load Cell)
Turns Accuracy: +/- 1 pulse of turns counter
RPM Accuracy: Better than 0.25 RPM Error
Pressure Accuracy: Typically <1%
Available Units: Safe Area and Hazardous Area Versions