McCoy ships our all new MGT 10"-40K Tongs
McCoy is very proud to announce that more and more of our all new MGT 10"-40K tongs are headed to our customers to help them make-up 4-1/2" to 9-7/8" high torque connections in the Permian Basin.
What started over 2 years ago as a concept of an ideal power tong  for the Permian Basin that will feature a compact design, small size, light weight and high torque to work on smaller rigs – is a reality today. After 2 years of hard work designing the tong from ground up, prototyping and testing it, our efforts are starting to pay off. As are result of the extensive testing performed we are able to guarantee that McCoy's MGT 10" 40K tong is capable of consistent make-up and break-out of consecutive connections at 40,000 ft.lb. (its maximum torque rating). The fact that sets us apart from all competition offering tongs of similar size and torque.
With customers calling us daily to ask questions about it and with us receiving orders for this tong weekly, we know we have the right tool to meet industry's  demand of increasing torque requirements!
In the picture below you can see six (6) more of our brand new MGT 10"-40K tongs being shipped to our customers today. And there are more to come!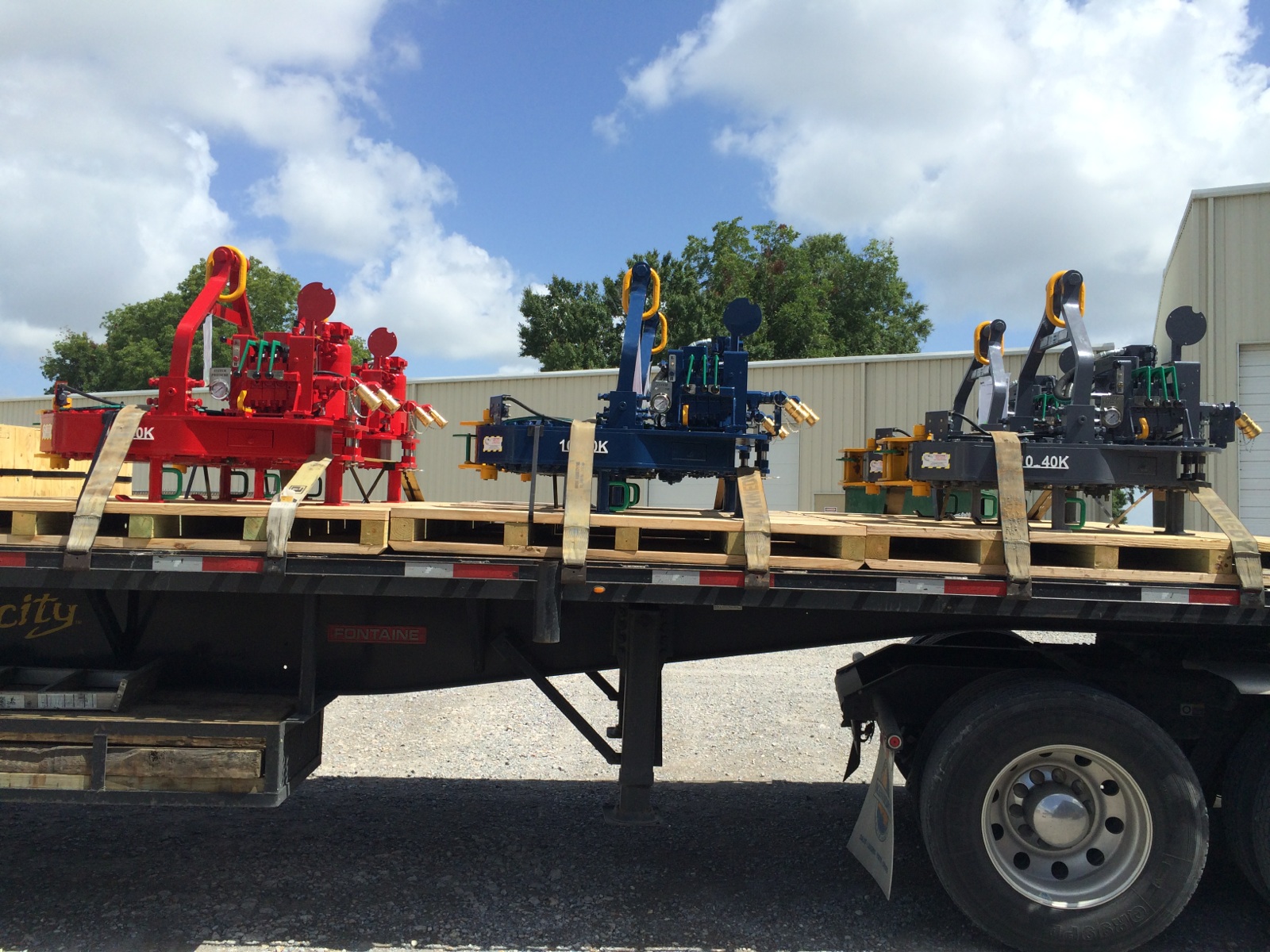 https://www.mccoyglobal.com/products-and-services/10-40k-power-tong/